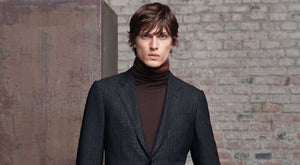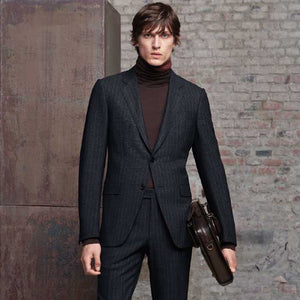 Professional of all styles
We have decoded the relationship between body measurements and precise fitting with data collected from years of specialising in the tailoring industry. Unlike traditional tailors, we use hundreds of algorithms and handcraft the suit with the right proportion that fits perfectly on you, be it classic British or Italian slim cutting, business or leisure.
Tailoring x Technologies
Leading the tailoring standard
The Lancelot take pride in being the pioneer of the tailoring industry, introducing new technology, simplifying process and preserving traditional craftsmanship. Our journey to better quality and customer experience is never ending.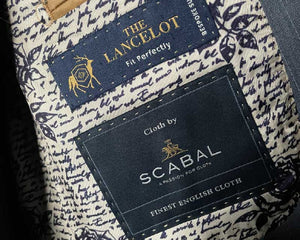 Cupro (Bemberg) Lining
Cupro lining is the best lining material for suit. It breathes with your skin and keeps you cool, fresh and comfortable throughout the year.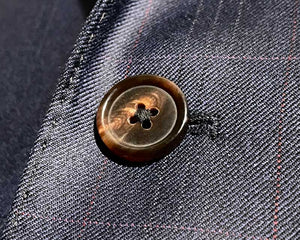 Horn Buttons
Horn button is the identity of a premium suit. Each natural horn button has its own pattern, giving your suit a touch of uniqueness.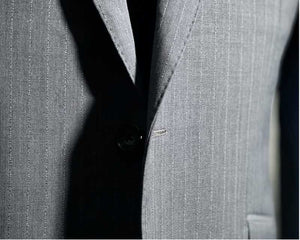 Natural Lapel Curve
Quality canvassed suit can hold the shape of its lapel, giving it a natural curve and support.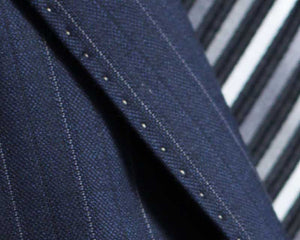 Hand Pick Stitch
The small and unobtrusive stitching that beautifully runs along the lapel which can only be achieved by experienced craftsmen.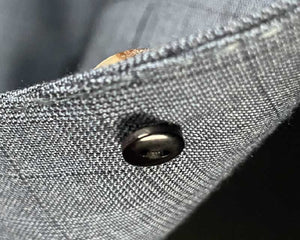 Durable Designs
Buttons and pockets are strengthened to stand the test of time.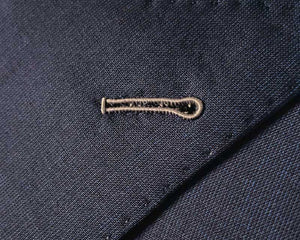 Milanese Buttonhole
Complimentary upgrade to Milanese buttonhole
"Attention to detail is of utmost importance when you want to look good."
-Carolina Herrera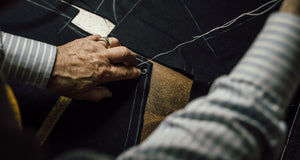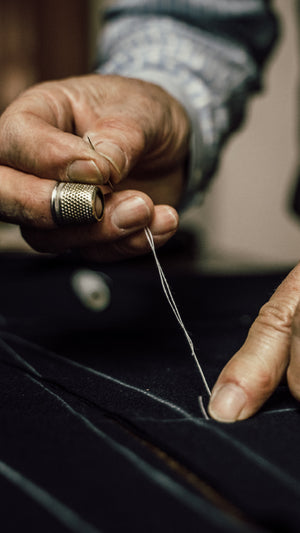 The Lancelot suits are handcrafted by tailors with over 40 years of experience. We create classic and timeless suits from premium fabrics with the finest construction tailored to you so you can wear them for years, even decades, to come.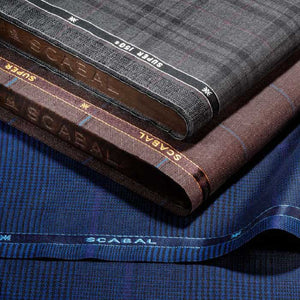 Each fabric and collection has their very own features and characteristics. We are here to understand your needs and guide you through the selection process to get the most out of the finest fabric in the market.
We use quality British and Italian fabric for a smooth and durable finish. Here are some renowned brands we provide.
Price & Process
Our 2-piece bespoke suit starts from $7,700+ and varies according to your preference and choice of fabric. To learn more, we invite you to complete the form below and allow us to guide you in creating a garment that embodies sophistication and refinement.
That would be a very rare case as the suit is tailored to your size according to your measurements. Your satisfaction is our top priority thus we'll be more than happy to make unlimited alternations on your suit to be sure that you're 100% satisfied.
We offer our customers a Lifetime Adjustment Service. All suits tailored at The Lancelot are eligible for a free adjustment every year to make sure that you look best on them.