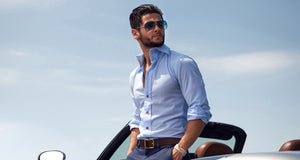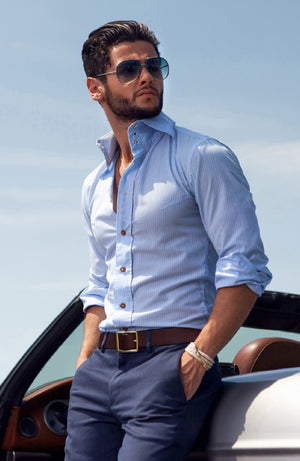 A nice bespoke shirt is like another skin over your body
The Science of Bespoke Tailoring
Tailoring & Technology
Since 2015, we've been developing technologies and combining traditional craftsmanship to provide better tailored products and services. We conquer by continuing and do not settle for mediocrity.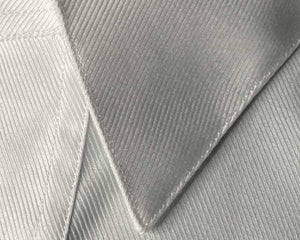 Close Stitching
22 stitches per inch for a premium and durable finishing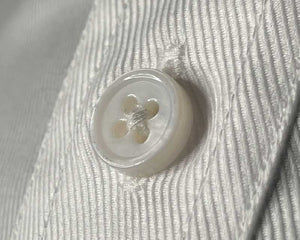 3mm Mother of Pearl Buttons
Give out a natural lustre and one-of-a-kind look that can't be duplicated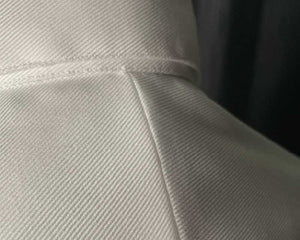 Split Yoke
A better design for those with sloped shoulders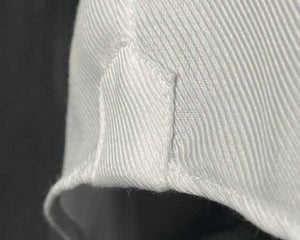 Reinforced Side Seam Gussets
Strengthens the bottom of the shirt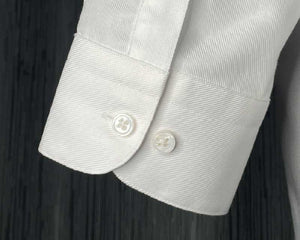 Adjustable Barrel Cuffs
Fit your wrist perfectly with or without your watch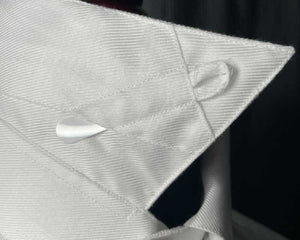 Variant Designs of Collar
Whether you need a removable collar stay or a one-piece collar, we are here to serve.
"The difference between something good and something great is attention to detail."
-Charles R Swindoll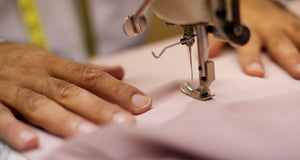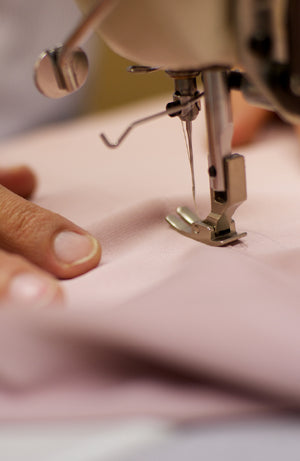 Your shirt is handcrafted by tailors with over 40 years of experience to make sure that every detail is taken care of.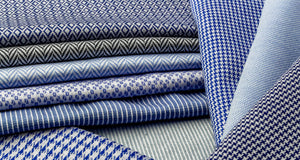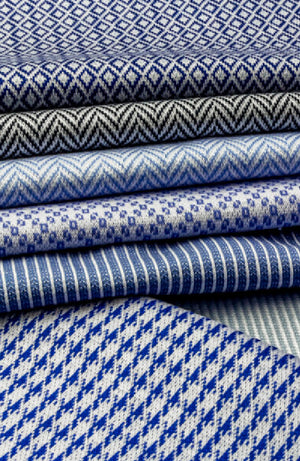 We use quality fabric made from Egyptian cotton for a smooth and durable finish.
Versatile
Classic White
Gives you the polished and quality look for all occasions
Effortless Chic
Non-iron
Non-iron shirts require little-to-no-ironing right out of your washing machine at home and still appear flawless.
These are some of the premium brands we carry for bespoke shirts. They offer extra fine 140s+ quality fabric.
Price & Process
Our bespoke shirt starts from $770+ and varies according to your preference and choice of fabric. To learn more, we invite you to complete the form below and allow us to guide you in creating a garment that embodies sophistication and refinement.
That would be a very rare case as the shirt is tailored to your size according to your measurements. Your satisfaction is our top priority thus we'll be more than happy to make unlimited alternations on your shirt to be sure that you're 100% satisfied. 
We offer our customers a Lifetime Adjustment Service. All suits and shirts tailored at The Lancelot are eligible for a free adjustment every year to make sure that you look best on them.