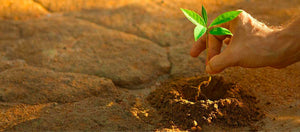 Shared joy is a double joy
We believe that every dollar we earn is a blessing and we would like to share this blessing to the world. We promise to contribute at least 1% of our profit to support the following charities. Since 2015, we have been providing support to these charities for their meaningful work and valuable contribution. Let's all take a step to give back to our beautiful planet.
The Sheldrick Wildlife Trust
Best known for their work to protect elephants, the Sheldrick Wildlife Trust (SWT) operates the most successful orphan elephant rescue and rehabilitation programme in the world. We share the same planet as other animals and by supporting this organisation, we help in ensuring a plethora of other animals and ecosystems continue to survive and, more importantly, thrive.
The World Wild Fund for Nature
Founded in 1961 The World Wild Fund for Nature, works in the field of wilderness preservation and the reduction of human impact on the environment. We believe that some global projects do require the effort and facilitation from large charities like WWF. Together, we can build a future in which humans live in harmony with nature.
HCP Cure Blindness
Do you know that 80% of global blindness is preventable with 10-minute surgery that costs $25 in material? We are deeply inspired by this organisation's work as they can deliver practical, sustainable, high-quality, low-cost eye care to underserved blind people, restoring their slight, hope and happiness.