Media interview by RTHK on 20 Dec 2021
Welcome to The Lancelot
Thank you for your interest in The Lancelot. Being the pioneer in the tailoring industry, we combine traditional artistry with the latest technology to provide better bespoke tailoring experience by accentuating your strengths thus empowers you to go further in every moment of your life.
Our services
All customers at The Lancelot have their unique bespoke suit pattern. The suit's paper pattern is derived by combining the data collected by our 3D scanner and hand measurements. A body report will also be generated as a reference. Based on your figure, preference and needs, we will suggest the best design, cutting and fabric for your bespoke suit.
We have extensive knowledge in fabrics from some of the finest brands in the market. Each fabric and collection has their very own features and characteristics. We are here to understand your needs and guide you through the selection process to get the most out of the fabric.

Comprehensive Body Report
Two-piece suit: $7,700+
Shirts: $770+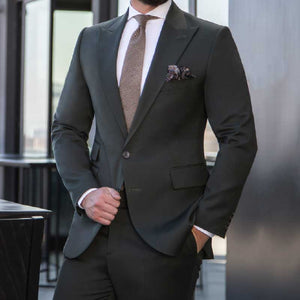 Case 1
Work
This charcoal 120s Italian fabric was selected for our customer who works in the banking and finance industry. This fabric is perfect for gentlemen looking for a comfort first approach without losing the professional and elegant look our customer desired.

2-piece suit (120s Italian Fabric): $7,700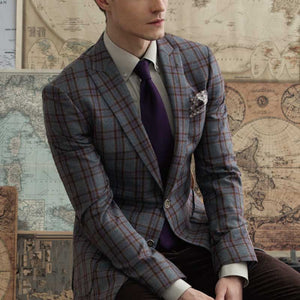 Case 2
Leisure
This Marzoni blazer is constructed with 100% wool in a year-round weight of 270g, made in Italy. The glen check on the fabric gives you a refined yet tasteful look. Ideal for customers that seek the perfect balance between subtlety and chic.

Leisure blazer (Marzoni 100% Wool): $8,300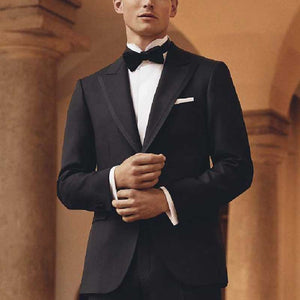 Case 3
Black Tie
This two-piece tuxedo with satin and grosgrain peak lapel is made from Scabal's time-honoured Galaxy collection that unites the British heritage style with its signature bloom finish for an offering that comes with elegance woven into every piece.

2-piece tuxedo suit (Scabal 100% Wool): $19,000
Price
Yield Time
Two-Piece Suit
$7,700+
4 - 6 weeks
Waistcoat
$3,100+
Sport Jacket
$4,700+
Trousers
$2,700+
Overcoat
$8,800+
Shirt
$770+
2 - 3 weeks
Choose from 10000+ fabrics to tailor your bespoke suits for work, leisure or any special occasions.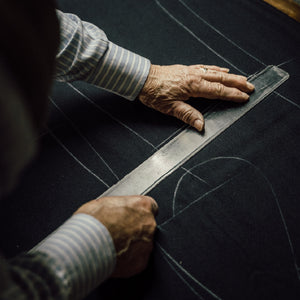 Exclusive Offer for our
New Customers
Get your free bespoke shirt when you have your first bespoke suit tailored at The Lancelot.
Exclusive to customers who make an appointment through this page.
Book Now
You can make an appointment online directly through our online appointment system or via the phone and messaging platform available:
Tel: +852-98553828 (Available on WhatsApp & Signal)
First, make an appointment for a consultation and measuring session. A full body analysis report will be provided so we can suggest the best design, cutting and fabric based on your needs and figure. The consultation takes around 45 minutes.
A tailored suit takes 4-6 weeks to finish, while a tailored shirts takes 2-3 weeks. With our new tailoring technologies and in-depth body analysis, extra fitting is no longer a necessary process to make a perfect fit suit. Of course, if you prefer an extra fitting, our experienced tailors are here to help.
That would be a very rare case as the suit is tailored to your size according to your measurements. Your satisfaction is our top priority thus we'll be more than happy to make unlimited alternations on your suit to be sure that you're 100% satisfied.
We offer our customers a Lifetime Adjustment Service. All suits tailored at The Lancelot are eligible for a free adjustment every year to make sure that you look best on them.
Room 601, Lee Kum Kee Central, 54-58 Des Voeux Rd Central, Central
(3-minute walk from Central Station Exit C)
Should you have further questions, please contact us below:
Tel: +852-98553828 (Available on WhatsApp & Signal)